Jonathan Mosney
Web Developer. Gentleman. Ally.
Trust Me, I'm a Professional
I'm currently a Front End Web Developer at Google, helping to make google.com marketing sites awesome. I love to partner with talented creatives to make web sites that tell a story, connect with visitors, and motivate them to take action. I strive to make my work pixel-perfect, performance-considerate, accessible, and localization-friendly.
In my free time I like to explore new web technologies – mainly focused around CSS 3, HTML 5, and ECMAScript 5 – and introduce them into real projects in novel ways. I also enjoy making things with my hands, which I blog about at The Westside Workshop.
I'm a Toronto area native living in California since 1996.
Contact me at jonathan@mosney.net or on LinkedIn.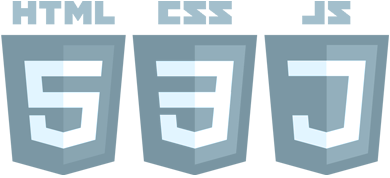 A Compendium of Recent Work
Fare PDQ

Fare PDQ is a new player in the quick service restaurant marketplace, serving inspired American classic sandwiches, signature salads, and more.

I partnered with a designer to create this adaptive layout site, and chose the Wordpress CMS as the right fit for the short development timeline and ease of maintenance. Features include rotation home page promotions, Instagram and Twitter feeds, contact forms, a Google map, and a playful logo animation.

Technologies Used

HTML 5
CSS 3
JavaScript + jQuery
PHP

Eyeneer

Eyeneer is vintage music television on the web, with a large and diverse library of live recordings from the 50s-90s.

I worked with Eyeneer to style the majority of the front-end (Drupal) templates, and I created various JavaScript libraries including a playlist module that allows users to save videos for watching later and to load playlists curated by Eyeneer.

I also built a vintage radio-like UI for browsing videos by genre and year, a module to control loading ads with JW Player/OVA/OpenX, and a module that provides detailed data on video viewing to Google Analytics. Visitors can embed Eyeneer videos on their own blogs, and when Eyeneer video pages are shared on Facebook, the video plays directly within the users' news feed.

Technologies Used

HTML 5
CSS 3
JavaScript + jQuery
PHP
Google Analytics API
Facebook Graph API

The Curiosity of School

Zander Sherman's first title with Penguin Books became a national bestseller in its first week in publication. The website was designed to be a simple point of contact for information on where to buy and how to join the online conversation.

I designed the site based on the book cover artwork, and coded all of the UI.

Technologies Used

HTML 5
CSS 3
JavaScript + jQuery